About Green Forest Eco Lodge
Discover the Amazon Rainforest
The Green Forest lodge is great located at the Cuyabeno reserve which provides you an escape to experience the natural wonders that the Ecuadorian Amazon rainforest has to offer. With the green Amazon landscapes as a backdrop and the magnificent Cuyabeno River at the front steps, this lodge is the closest you can get to experiencing the magnificence of the Amazon style accommodation. Get up close to the greatest Amazon wildlife: caimans, pink dolphins, tapirs, and anacondas in their natural environment – yet feel safe and pampered.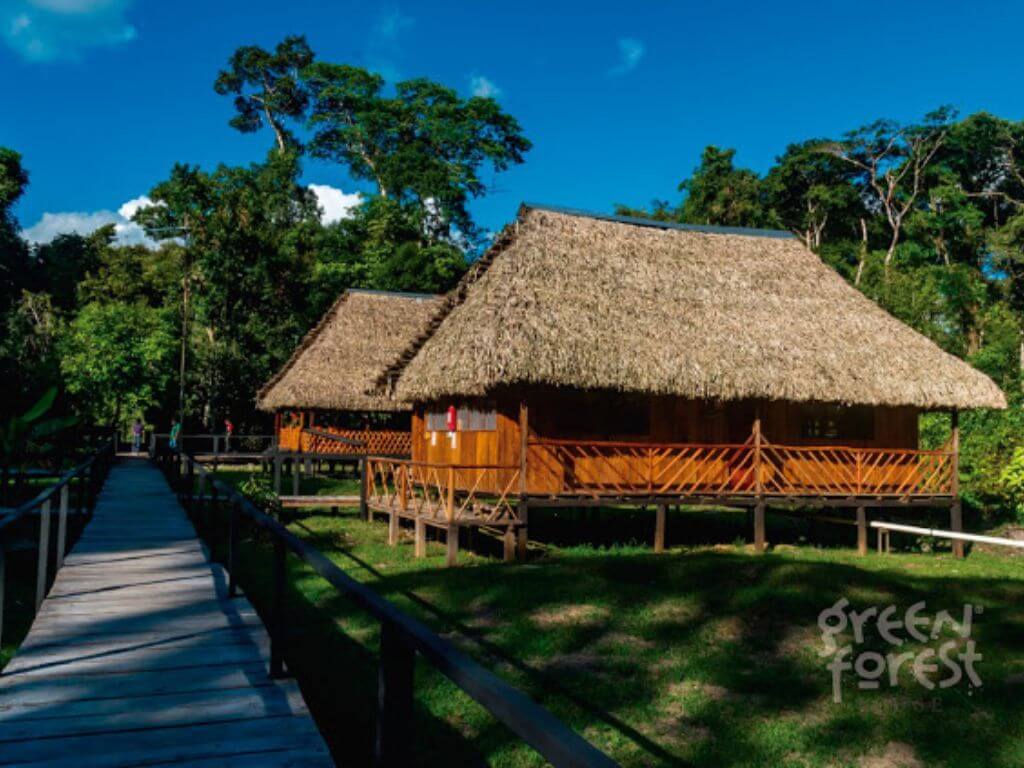 Green Forest Lodge itineraries
Prepare yourself to immerse in one of the most biodiverse locations in the world.
GREEN FOREST 3 DAY ITINERARY
PRICE PER PERSON $275
Day 1: Lodge arrival – Cuyabeno river exploration
Day 2: Amazon trails exploration – Sunset at Laguna Grande – night walk
Day 3: Farewell – Return
Book now
Ask about our Last minute deals and Early bird discounts.
Green Forest Lodge details
Learn everything about your favorite destination
All meals included (normal-vegan-vegetarian)
Accommodation
Bilingual Native Naturalist Guide
Excursion Equipment (waterproof poncho, boots and life vests)
Lodging facilities (private in suite bathroom and Mosquito Net)
Transportation Lago Agrio to our Ecolodge and viceversa
Solar Panel energy to charge batteries
Coffee, tea and purified water
Transfer out 9h30 in regular group
Book a ticket for Green Forest Eco Lodge
Other tours you migth be interested in
Find inspiration from other authentic Amazon Rainforest Tours and complementary trips.