About Manatee Amazon Cruise
Discover the Amazon Rainforest
The Manatee cruise allows its guests to have a unique experience in the rainforest in Ecuador. Its design is the perfect complement for the Amazonian environment. Its nice staff and pleasant service on board, gives the passengers total satisfaction while you they are exploring the magic world of the Ecuadorian Amazon. It has 14 cozy suites with large panoramic windows and spectacular sun decks, amazing social areas that will make one of the best trips that you have ever had.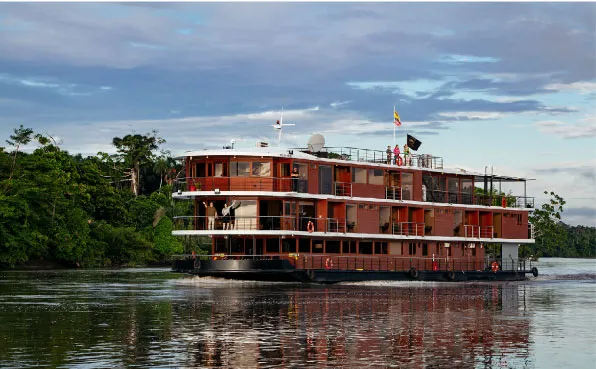 Anakonda Cruise itineraries
Prepare yourself to immerse in one of the most biodiverse locations in the world.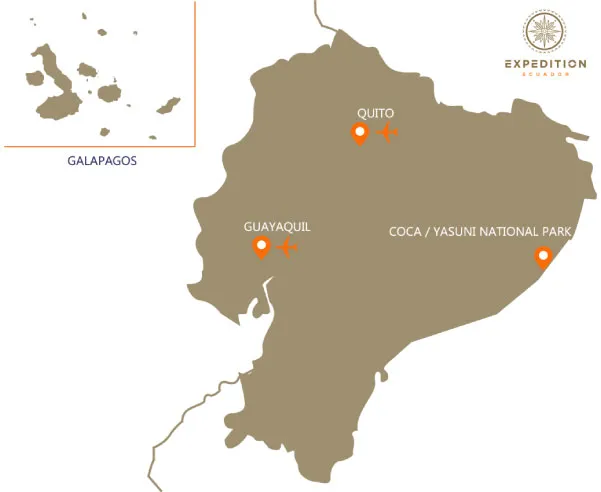 MANATEE 4 DAY ITINERARY
PRICE PER PERSON $2.179
Day 1 : Quito – Coca – Napo River
Day 2 : Pañacocha – The Mythical Piranha Lagoon
Day 3 : Parrot clay licks – Amazon Communities
Day 4 : Return (Manatee cruise to Coca)
Book now
Ask about our Last minute deals and Early bird discounts.
Learn everything about your favorite destination
Onboard accommodations.
All meals on board.
Scheduled excursions according to the itinerary
Certified naturalist local guides
Coffee station (unlimited supply of water, coffee and tea)
Exclusive access to our VIP Lounge in Coca city (before and after the cruise)
Transfers to/ from the vessel when arriving on our recommended flights.
Private & personalized assistance for Quito – Coca – Quito flights at both airports when arriving on our recommended flights.
Book a ticket for Manatee Amazon Cruise
Other tours you migth be interested in
Find inspiration from other authentic Amazon Rainforest Tours and complementary trips.