Discover the best Ecuador tours
What better way to learn about a country than to travel across it with charming drivers and knowledgeable guides, staying in local hotels, haciendas, or lodges? We have the most complete Ecuador tour options, exploring different routes. Ecuador is a small country, but full of culture, gastronomy, unforgettable landscapes, and charming people along the way.
Planning an Ecuador trip and don't know where to start or where to go? The possibilities are endless. Get inspired with the sample itineraries below and start creating your own Ecuador experience.
Do you have an idea? We can make it!
Best Personalized Expedition Tours
Stoll through beautiful, culturally rich and pristine villages in Ecuador's south
Enjoy the perfect trip with activities specially prepared for adventurous
Be amazed by the Andean mountains in Ecuador, a true geological masterpiece
A unique combination between the exuberant nature, wildlife and amazing
An oasis of peace, luxury and comfort contrast nicely with the surrounding
A paradise for hummingbird lovers and photographers, near Papallacta
Start planning your dream Ecuador & Galapagos adventure today!
Get a free quote from our travel experts.
Why to book an Ecuador tour in 2023?
Ecuador, also known as the country of the 4 worlds, is a small country compared to its South American neighbors; however, this fact is a great advantage for travel lovers in terms of time, due to the short distance between its wonderful tourist attractions. Its scenic beauty, unique flora and fauna, rich culture and delicious gastronomy, making Ecuador the perfect destination to book in 2023.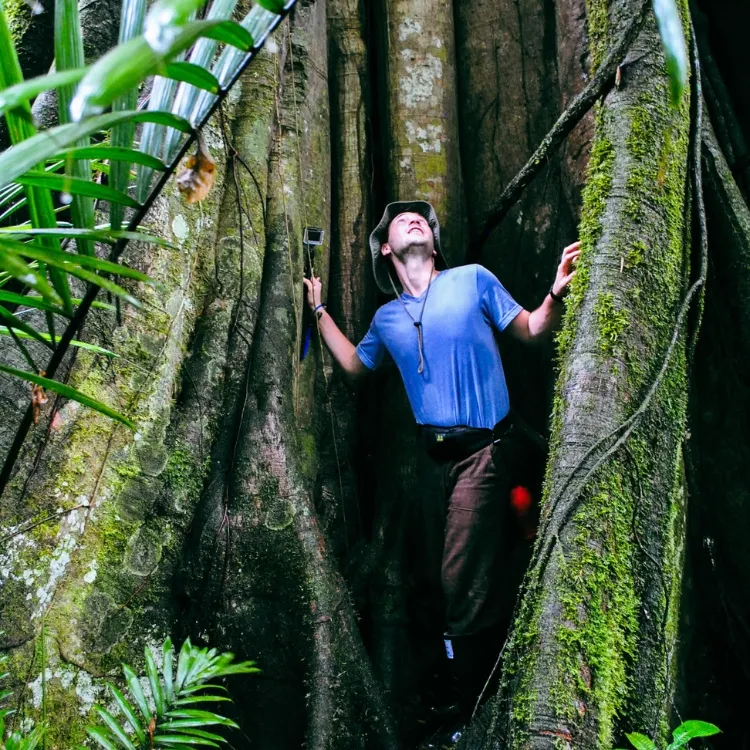 At Expedition Ecuador, we have the best Ecuador tours, combining the top destinations of the 4 natural regions of the country, we have different trips to reach all travel styles. Don't worry about anything, we've got you covered!
The Galapagos Islands, located in the Pacific Ocean, are a natural paradise also known as the living laboratory of evolution. Here you will have the opportunity to encounter the most amazing and unique fauna and flora species in the planet, breathtaking landscapes and simply live the trip of a lifetime. The Amazon rainforest has the greatest biodiversity per square meter in South America, and is home to native tribes that will show you their ancestral customs and traditions. The Andes impress wherever you look; surrounded by active volcanoes, every step allows you to feel and connect with mother earth; and the Pacific coast has beautiful and warm beaches to enjoy a couple of days of sun, beach, and relaxation.
Book with confidence and explore the country with our Ecuador tours. Request a free call with our travel experts, we are happy to make your dream trips come true.
The quick answer is, "all year round!" Our country is located on the equator, and we have privileged weather. Temperatures don't vary that much, so we can say any month of the year is a good time to visit Ecuador.
In general, in the Andes there are sunny mornings, windy afternoons and rainy nights. For the different types of weather, we recommend that you bring warm clothing. High temperatures can reach 26 °C, and low temperatures can reach 5 °C.
On the other hand, the Galapagos Islands have two seasons. From December to May, the warm and rainy season (31 °C – 21 °C), and from June to November, the cool and dry season (25 °C – 15 °C). In addition, if you are looking to see specific wildlife, we can recommend specific months and locations to increase your chances… For this and much more, we can say that the Galapagos never disappoints.
Last but not least, the Amazon rainforest also has two seasons: May to December: heavy rains; January to April: weaker rains. Throughout the year, average temperatures range from 28 °C maximum to 18 °C minimum.
In Ecuador is the best place for cultural, natural and adventure tours, having everything in one place your trip will be just magic. Here are 5 things you should know before booking an Ecuador Tour:
Currency

: In Ecuador, the US dollar is the official currency. You can exchange money at the international airports in Quito and Guayaquil, or ask our guides to find a safe exchange house during your Ecuador tour.
ATMs

: You can find ATMs in big cities like Quito, Guayaquil and Cuenca; as well as in tourist places like Otavalo, Baños, Mindo, Manta and Riobamba.




In the Galapagos Islands, there are ATMs only in Santa Cruz, San Cristobal and Isabela. Some cruise ships only accept cash for extra services, drinks and tips.




Most restaurants in major cities accept credit cards. It is recommended to carry cash in small cities.




Small bills are recommended; in general, restaurants or souvenir markets do not accept $50 or $100 bills.
Ecuador has comfortable and modern international airports. You can arrive or depart for your trips to Ecuador from Quito (the capital) or Guayaquil.




The most popular international connections are from Miami, Dallas, Atlanta, Houston, Bogota, Panama, Madrid or Amsterdam.




For Galapagos tours, you will need to take a domestic flight from either Quito or Guayaquil to Baltra on Santa Cruz or to San Cristobal. These islands are the departure and arrival points for cruises and land excursions.
Packing list:

As mentioned above, because we have unpredictable weather, we
will send you a packing list according to your specific Ecuador tour.
In general, we recommend: sunscreen, sunglasses, a sun hat, repellent, layered clothing, comfortable shoes, binoculars and a light rain jacket. Don't forget your prescription medications and a simple first aid kit (Band-Aids, painkillers, etc.).
Adventures and travel tips straight into your mailbox.