Discover ours Cloud Forest
We pick you up at your hotel, and travel past the Ecuador Monument, and on down a mountain road with superb views, and then turn off on a dirt road with more fabulous views for our climb to Bellavista.
Once at Bellavista, the hummingbirds take our full attention! Large numbers hover constantly round the feeders, and it is easy to identify six to eight species at very close range. They sometimes will even perch on your finger.
After breakfast we go for a guided naturalist hike into the forest, of about 2-2.5 hour's duration.
Your guided hike will acquaint you with the exuberant vegetation of the Cloud Forest, its bird life, and the fascinating adaptations to life in this special environment. Every hike reveals something new even for those of us who are fortunate enough to live in the forest every day!
Bellavista Lodge itineraries
Prepare yourself to immerse in one of the most biodiverse locations in the world.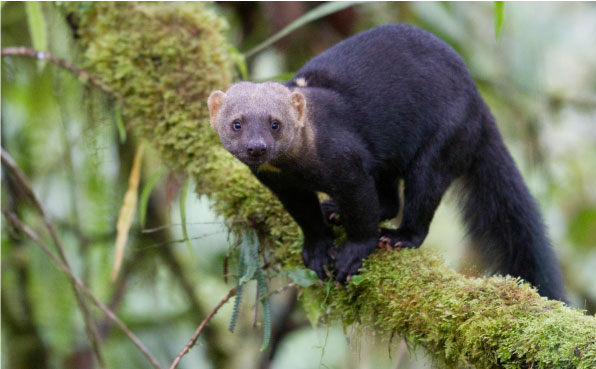 BELLAVISTA 2 DAY ITINERARY
PRICE PER PERSON $288
Day 1: 6:15h / 6:30h Departure from your hotel. Arrival at Bellavista and breakfast. 13:00h Lunch. Afternoon: Forest hike – discover the secrets of this forest – and/or bird watching
Day 2: Pre-breakfast: Early morning bird walk 8:00h Breakfast Guided hike to one of various waterfalls hidden deep in the forest 13:00h Lunch.
Book now
Ask about our Last minute deals and Early bird discounts.
Learn everything about your favorite destination
4 Superior Rooms – Mountain View (1 Twin / 2 Double Mat/ 1 Family Room)
3 Standard Rooms: 1 Multiple – 1 Twin – Matrimonial
Mirador Tandayapa suite: 2 Rooms
1 Pichincha suite
1 Bamboo house (1 Family room)
San Luis house (3 rooms)
House in the Woods (1 family room upstairs – two extra rooms downstairs)
The Dome (two storeys with 9 beds and has one shared bathroom)
The Dome Private room (4 small rooms, each with its private bathroom)
Camping: $ 10 per person per night
Restaurant
Book a ticket Bellavista Lodge
Other tours you migth be interested in
Find inspiration from other authentic Cloud Forest and complementary trips.