About Legend Galapagos Cruise
Discover the Galapagos islands
Galapagos Legend harbors a 100 passenger's capacity. It was redesigned in 2016, it offers in its interior areas all the amenities a first class traveler can expect: restaurants, bars, lounges, library, fitness center, auditorium and plenty more. All of it, designed with nautical details of teak wood and brass with ample social areas and panoramic windows to make the best out of the Galapagos islands. Its cabins have a refined decoration so they can be a relaxation sanctuary for all the guests. In the open decks, the pool, Jacuzzi, solarium and restaurants are waiting to be enjoyed having a great among of open deck areas to become one with the landscapes.
Beyond what you might expect, the Legend is equipped with a glass bottom boat, transparent kayaks, a kid's corner, a naturalist center, boutique, snorkeling equipment room and a full auditorium facility able to cater to corporate conferences trying to make your Galapagos islands vacations – a life changing experience.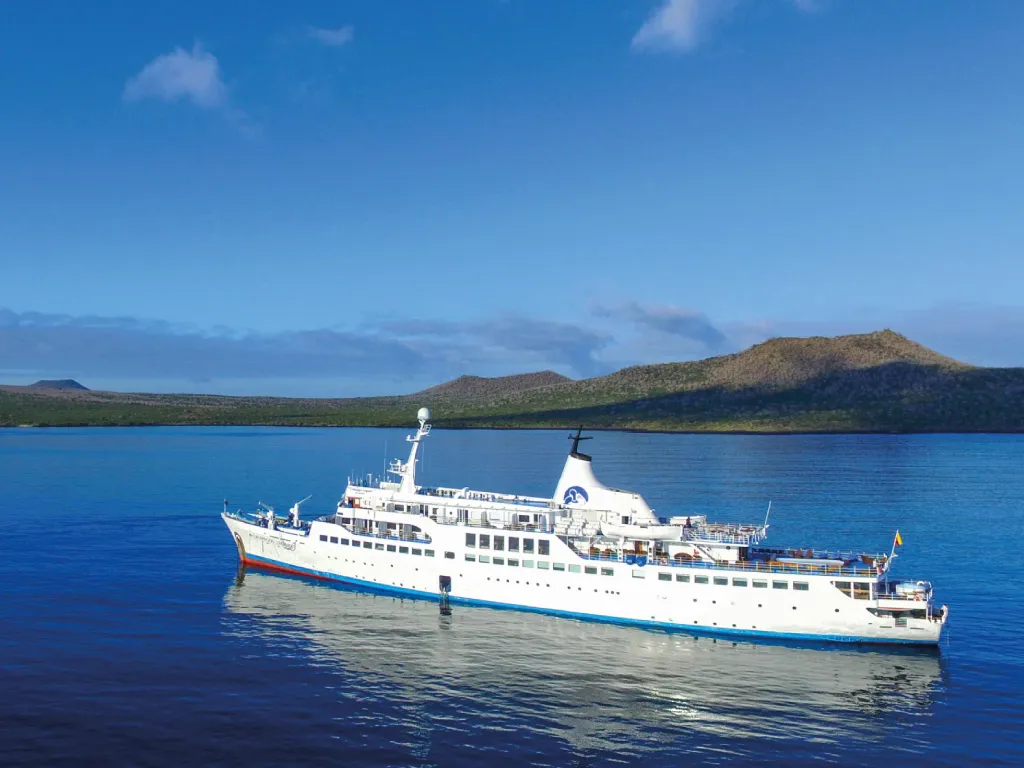 Galapagos Legend Cruise itineraries
Prepare yourself to immerse in one of the most biodiverse locations in the world.
4 DAY ITINERARY NORTH
PRICE PER PERSON $1.842
Day 1 – Baltra (Airport) – Santa Cruz Island (Highlands Tortoise Reserve)
Day 2 – Genovesa Island (El Barranco, Prince Philip's Steps – Darwin Bay)
Day 3 – South Plaza Island– Santa Fe Island
Day 4 – Santa Cruz Island (Bachas Beach) – Baltra (Airport)
Book now
Ask about our Last minute deals and Early bird discounts.
Galapagos Legend Cruise details
Learn everything about your favorite destination
Accommodation in double cabins with air- conditioning & private facilities.
All meals throughout cruise, welcome & farewell cocktails
All the activities listed in the itinerary
Coffee / Tea station.
Speaking Naturalist guides English – Spanish
Snorkeling opportunities
Book a ticket for Legend galapagos cruise
Other tours you migth be interested in
Find inspiration from other authentic Galapagos Islands tours and complementary trips.