About Galapagos Expedition
Discover the Galapagos islands
This 8-day tour is just the perfect combination of active days and relaxing time as well. The Galapagos Expedition tour is the ideal itinerary for a complete Galapagos Islands vacation with long-lasting dream memories.
You will visit the best spots at Santa Cruz and Isabela, but also navigate in the exclusive yacht one-day cruise with amazing destinations per day.
Enjoy your adventure with the best hotel accommodation, naturalist guides, and the best tours in one of the most amazing nature destinations.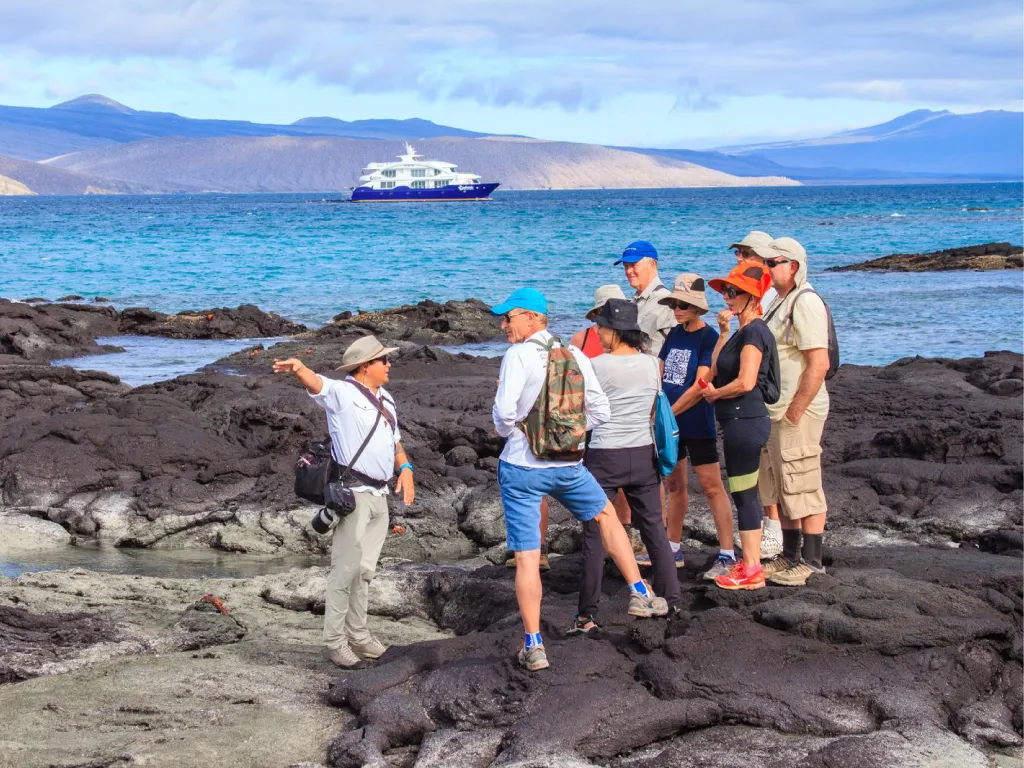 Galapagos Expedition itineraries
Prepare yourself to immerse in one of the most biodiverse locations in the world.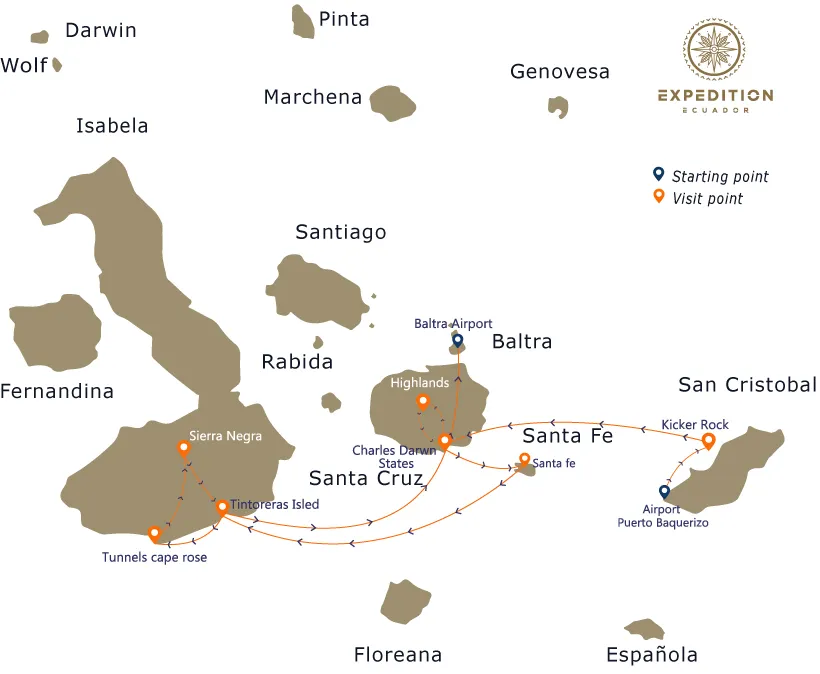 8 DAY ITINERARY GALAPAGOS EXPEDITION
PRICE PER PERSON $2.335
Day 1 – Am Arrive To San Cristobal & Transfer In – Pm Highlands (San Cristobal)
Day 2 – Am Snorkeling Day Tour At Kicker Rock – Pm Lunch On Board – Free Afternoon
Day 3 – Am Navigation Towards Santa Cruz – Visit Highlands/ Giant Tortoise Experience – Pm Charles Darwin Station
Day 4 – Am Day Tour: Santa Fé Island and Hidden Beach or Pinzon – Pm Lunch On Board
Day 5 – Am Navigation Towards Isabela Island – Tintoreras Isleet – Pm Bikes: Self- Guided Visit On Town
Day 6 – Am Snorkel Day Tour: Tunnels Cape Rose – Pm Free Afternoon
Day 7 – Am Trekking Day Tour: Sierra Negra Volcano
Day 8 – Am Transfer Out & Baltra Airport
Book now
Ask about our Last minute deals and Early bird discounts.
Galapagos Expedition details
Learn everything about your favorite destination
Accommodation in double / twin rooms
Meals as mentioned in the itinerary (Breakfast, Lunch or Box lunch on outdoors activities)
Transfer in and out from airport and public speedboat/ shared service
English-speaking naturalist guide (local Galapagos guide)
Activities as listed in itinerary
Tours & accommodation as listed
Book a ticket for Galapagos Expedition
Other tours you migth be interested in
Find inspiration from other authentic Galapagos Islands tours and complementary trips.