About Galaxy Sirius Galapagos Cruise
Discover the Galapagos islands
The Galaxy Sirius Galápagos Cruise offers you exceptional service and personalized attention while you relax in a comfortable, exclusive and sophisticated environment. Let us guide you on an exceptional adventure to this dream destination.
Aboard this Galápagos Islands cruise, your luxurious accommodations are meticulously designed to offer unparalleled comfort and the rich experience you deserve. Whether you are looking for adventure or relaxation, your luxury accommodations are the perfect centerpiece for your Galápagos Islands retreat. Immerse yourself in comfort and extravagance aboard the Galaxy Sirius.
Relax and unwind aboard the Galaxy Sirius Galápagos Cruise and enjoy an adventure like no other.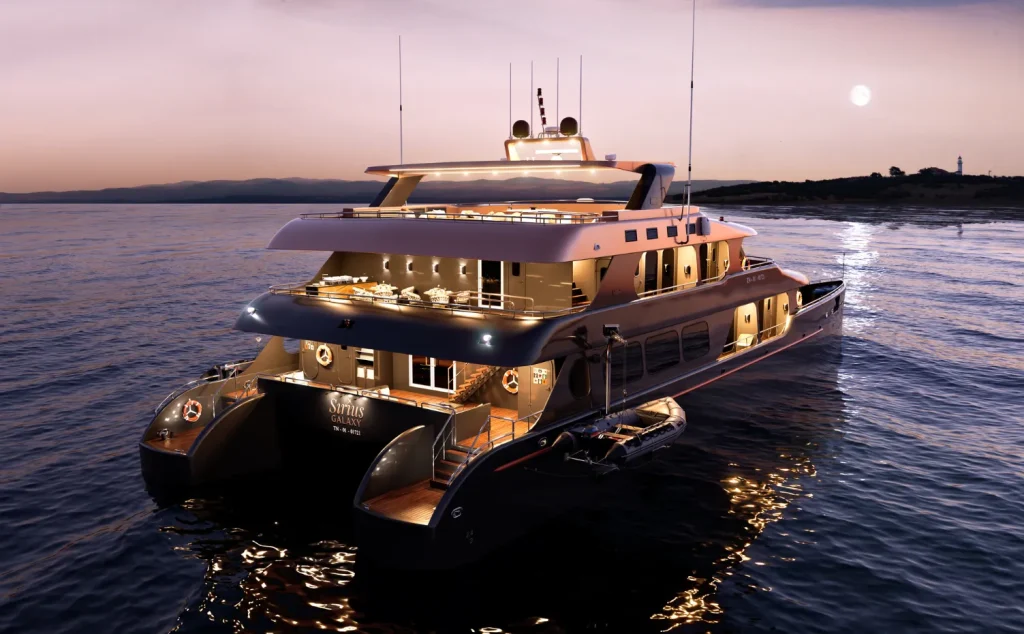 Galaxy Sirius cruise itineraries
Prepare yourself to immerse in one of the most biodiverse locations in the world.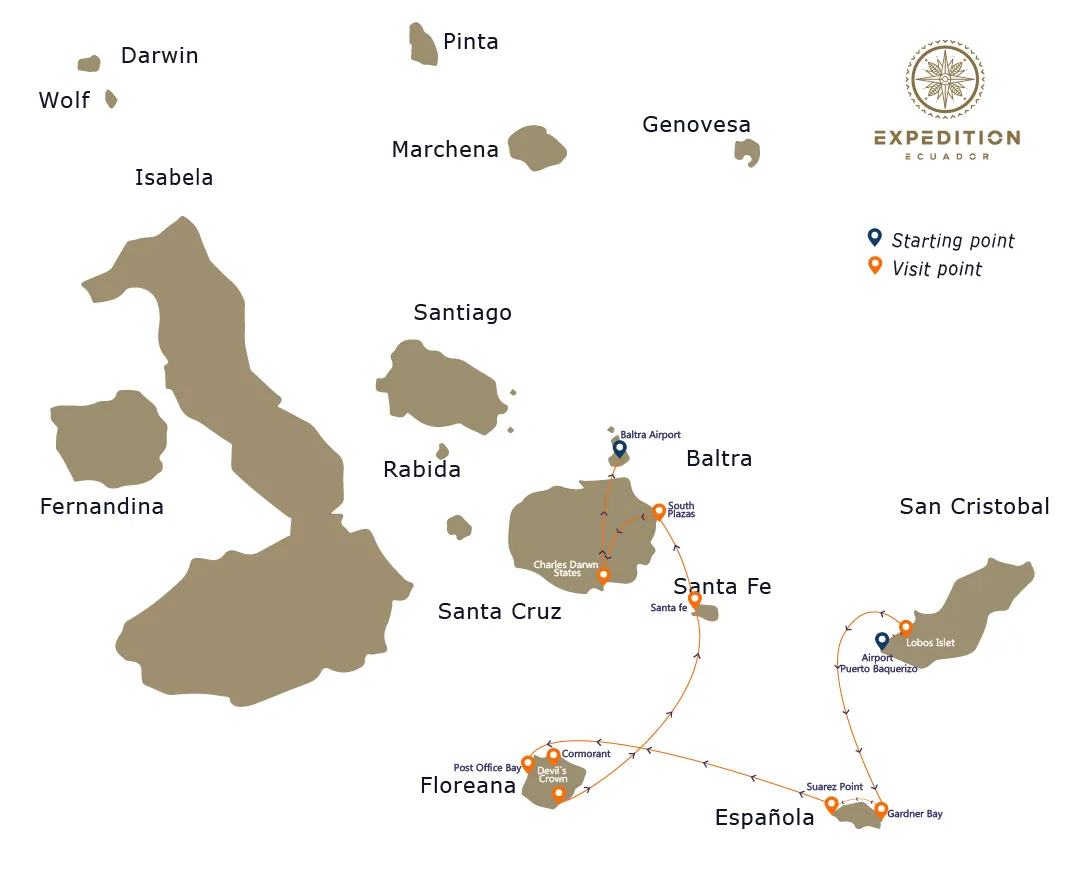 5 DAY ITINERARY A
PRICE PER PERSON $4.800
Day 1 – San Cristobal Airport / Lobos Island
Day 2 – Gardner Bay / Suarez Point
Day 3 – Post Office Bay / Cormorant Point / Devil's Crown
Day 4 – Santa Fe / South Plazas
Day 5 – Charles Darwin Station / Baltra Airport
Ask about our Last minute deals and Early bird discounts.
Galaxy Sirius cruise details
Learn everything about your favorite destination
Airport assistance
Transfers in Galapagos
Accommodation in double cabin
All meals during the cruise
Naturalist Bilingual Guide
All visits & excursions according to the itinerary
Snorkel Gear (mask, tube and fins)
Kayaks, paddle boards
Unlimited purified water, coffee and tea
Wetsuits, soft drinks, beach towels
Book a ticket for Galaxy Sirius galapagos cruise
Other tours you migth be interested in
Find inspiration from other authentic Galapagos Islands tours and complementary trips.